"Flower Email"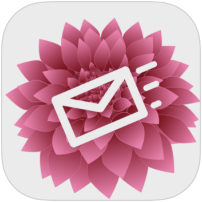 This is one new variation of "TearOffCalendar with e-Mail".
The features are shown below.

You can tear off digital calendar everyday with classical music and flower animation.
At the same time , you can send an "I'm fine" e-mail up to 5 persons.
Their e-mail addresses are presettable. Your nickname and greeting phrase are presettable too.
E-mail body is filled by these presets automatically. So you don't have to edit every day. Only you have to do is tap two buttons.
E-mail will send to multiple persons individually using BCC address mechanism , for their privacy.
The same flower image as the animation will be attached to the email.
This app has no linkage with "Contacts" app for your privacy.
Calendar images are the same as "FlowerCalendar"
No tickets required to send e-mails.
Sample video is here!
Turn on the sound and enjoy.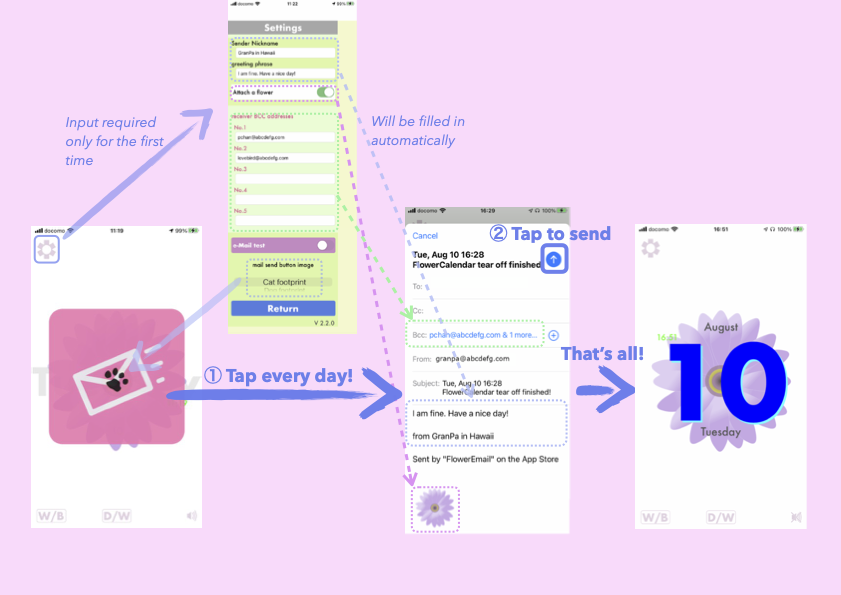 ---
---